Andrew Denford speaking to Rosanna Tennant at the F1 2022 car launch
Formula 1/YouTube
Minimum wheel diameter will increase at the next F1 in Schools World Finals, as the competition draws inspiration from the overhauled 2022 Formula 1 regulations.
Torsion testing for front and rear wings will also be mandated with the new World Final regulations.
Speaking as part of the F1 2022 car launch, competition founder and chairman Andrew Denford said the competition is "taking a leaf out of Formula 1's book, and taking a couple of regulations that mimic the Formula 1 2022 cars.
"We're going for slightly larger diameter wheels, which sounds simple, but it will affect aerodynamics all the way down the car."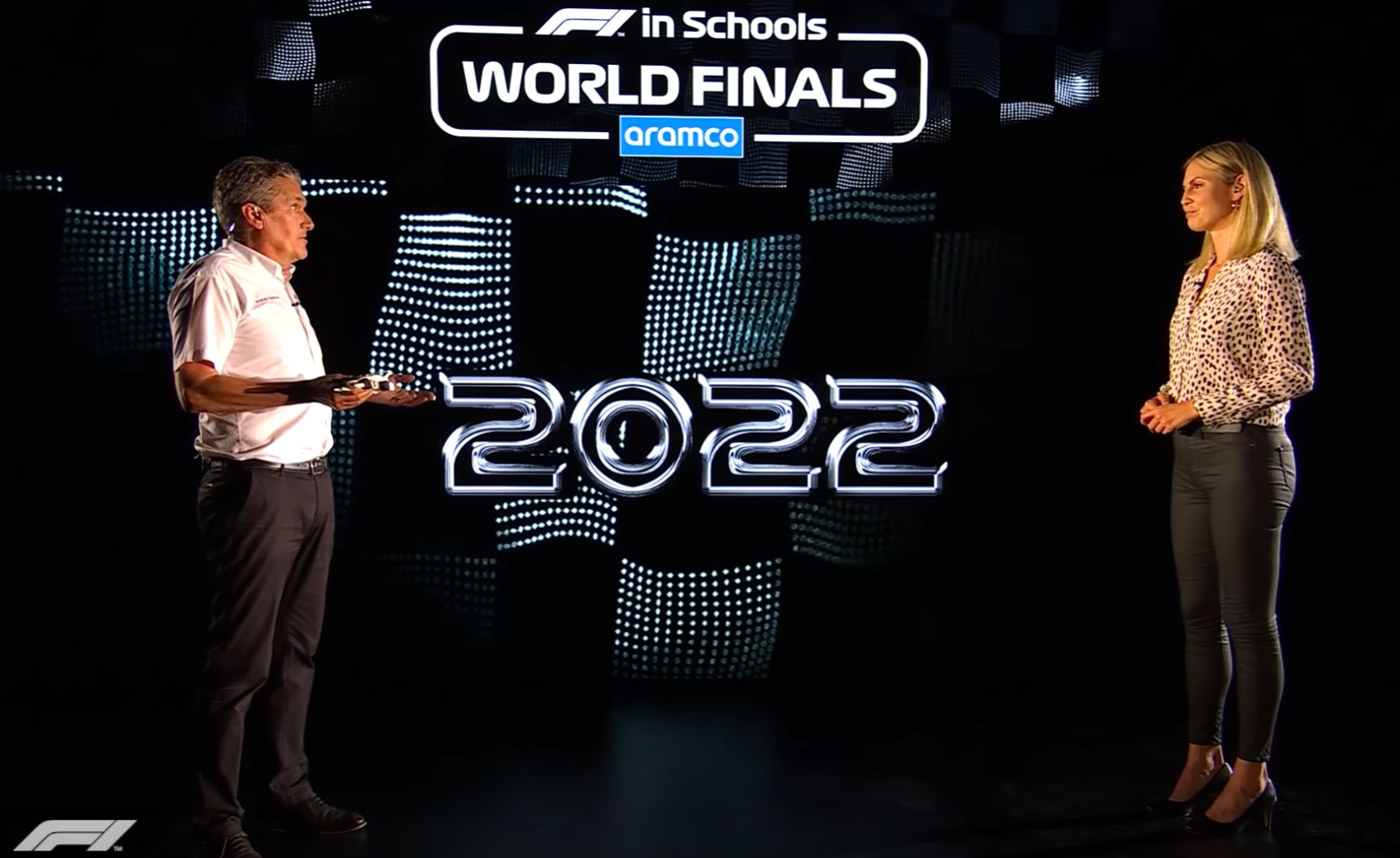 Denford added that the testing of the car will include "torsion testing to make sure the front and rear wings can stand up to the rigours of racing."
The fragility of wings was problematic at the recent 2020 F1 in Schools World Finals, held in June 2021 at Denford HQ in the UK. Teams competed remotely and were unable to repair cars themselves in the event of a breakage during racing. All teams were also required to use the standard competition stopping mechanism, comprised of brushes, rather than towels.
Regulations for the 2021 F1 in Schools World Finals have not yet been released in full.
No date or location has been set for the next World Finals, however it seems likely that teams will again compete remotely due to international travel restrictions.
Peter Russell was Digital Communications and Brand Manager for Infinitude, the F1 in Schools World Record holders.