The Unilever Williams Engineering Academy continues into its sixth year.
F1 in Schools
The Williams Engineering Academy has been the gateway to the world of Formula 1 from F1 in Schools since its start in 2015.
Past alumni such as Max & George Britton started with the Williams Engineering Academy and were able to advance their careers to working for Williams.
This interest in attaining new talent from F1 in Schools has always been a priority of the Williams Racing team.
As Tom Deacon and Andrew Denford mentioned many times throughout the competition "F1 in Schools competitors both past and present are the future faces of Formula 1."
For those unfamiliar, here's how the Williams Engineering Academy Works:
Competitors at the World Finals fill out an application
Williams Racing picks 25 students to be assessed 
10 students are picked from the assessment pool
From there, students receive online lessons about engineering in the context of F1, as well as a mentor who works at Williams Racing. The academy operates on a 7-year plan and students generally graduate from the academy once they're done with their degree at university.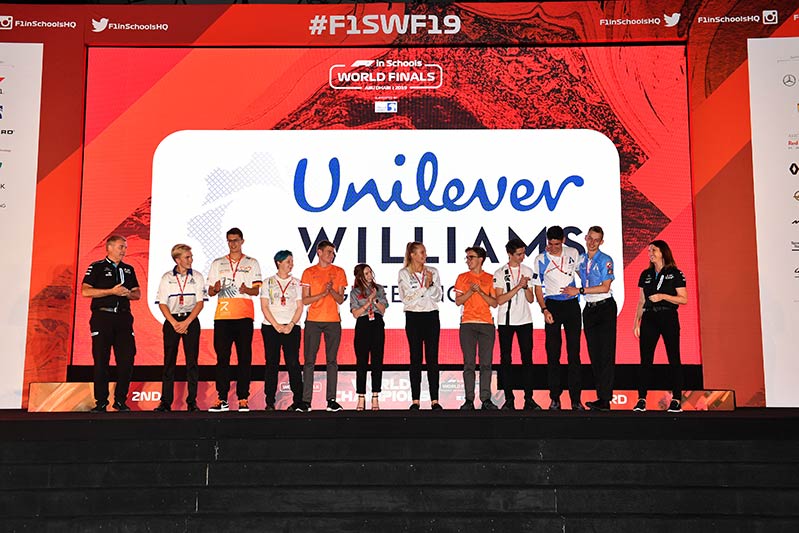 Although the Williams Engineering Academy students weren't accepted this year due to knock on effects from the pandemic, Williams Racing have offered work experience to the finalists and there are future plans on taking on students for the 2021 World Finals and beyond.
With the goal of preparing F1 in Schools alumni to work in a Formula 1 team, the Williams Engineering Academy makes the world of F1 just a bit more accessible for those who want to work in it.
Eleanor Hopkins is a US correspondent. She was the Graphic Designer for P1NNACLE and is currently a student of the Williams Engineering Academy.