Hydron are the 2022 F1 in Schools World Champions from Trinity Grammar School in Melbourne, Australia.
Supplied
It's a surreal feeling to be standing on top of a podium halfway around the world as a room filled with hundreds of people stand up for your national anthem. From live attendance to online livestream, thousands of people watch as David Croft shakes your hand and crowns you the F1 in Schools World Champions.
It was on that livestream, four years ago, that the vision started. Hydron began as two separate "Development Class" teams – a type of competition at the Australian level where new teams are given a simplified project. At the time, the World Finals were a galaxy away; having watched online the level of engineering and seeing the massive budgets (in the tens-of-thousands) that those teams were working with - while we had barely raised $500 - competing at that level wasn't something we could have ever dreamt of.
Hydron, as we know it today, was formed three and a half years ago by members of those teams. We competed in a total of four competitions across two seasons at the Australian level. For the most part, our Australian competitions always followed the same process; we would submit our car and our project elements, remain anxious for weeks thinking we wouldn't make it to the next level, and then prove ourselves wrong by winning first place and sweeping up 10 or 11 out of the 14 awards. This wasn't to say there weren't hiccups in the journey though. In the 2020 Australian National Finals, our first National competition as Hydron, a regulation breach on the front wing of less than 0.5mm gave us a time penalty and cost us our spot at Worlds. Looking back on it now though, it may have actually been a blessing in disguise. The pandemic had forced that year's World Finals to move online, and a virtual event is certainly nowhere as exciting or as competitive as one in person.
The 2022 World Finals, held at the Silverstone Circuit in the United Kingdom, were run as a hybrid event, where teams could choose to attend in person or compete online - comprising of 53 teams from 25 different countries. Over half of the teams attended in person, but out of the four Australian teams, we were the only one to fly to the UK. Of course, a big challenge for Australian teams was the extra distance, and therefore funds that needed to be raised to travel to the UK – exacerbated by the post-COVID financial strain on companies, who now had fewer sponsorship funds to offer. Despite this, thanks to our generous sponsors, we managed to raise enough funds to fly (and accommodate) our six members and two staff members to England, representing Australia in person.
Our time in the UK began with two days of touring London. Whether it was Mr Clinton's insistence to walk everywhere, Will's desire to stop at every McDonald's we passed, Ben's demands to stage 40 versions of the same photo, or Alex's persistence to ride a Pendolino train, we became closer as a team than ever before.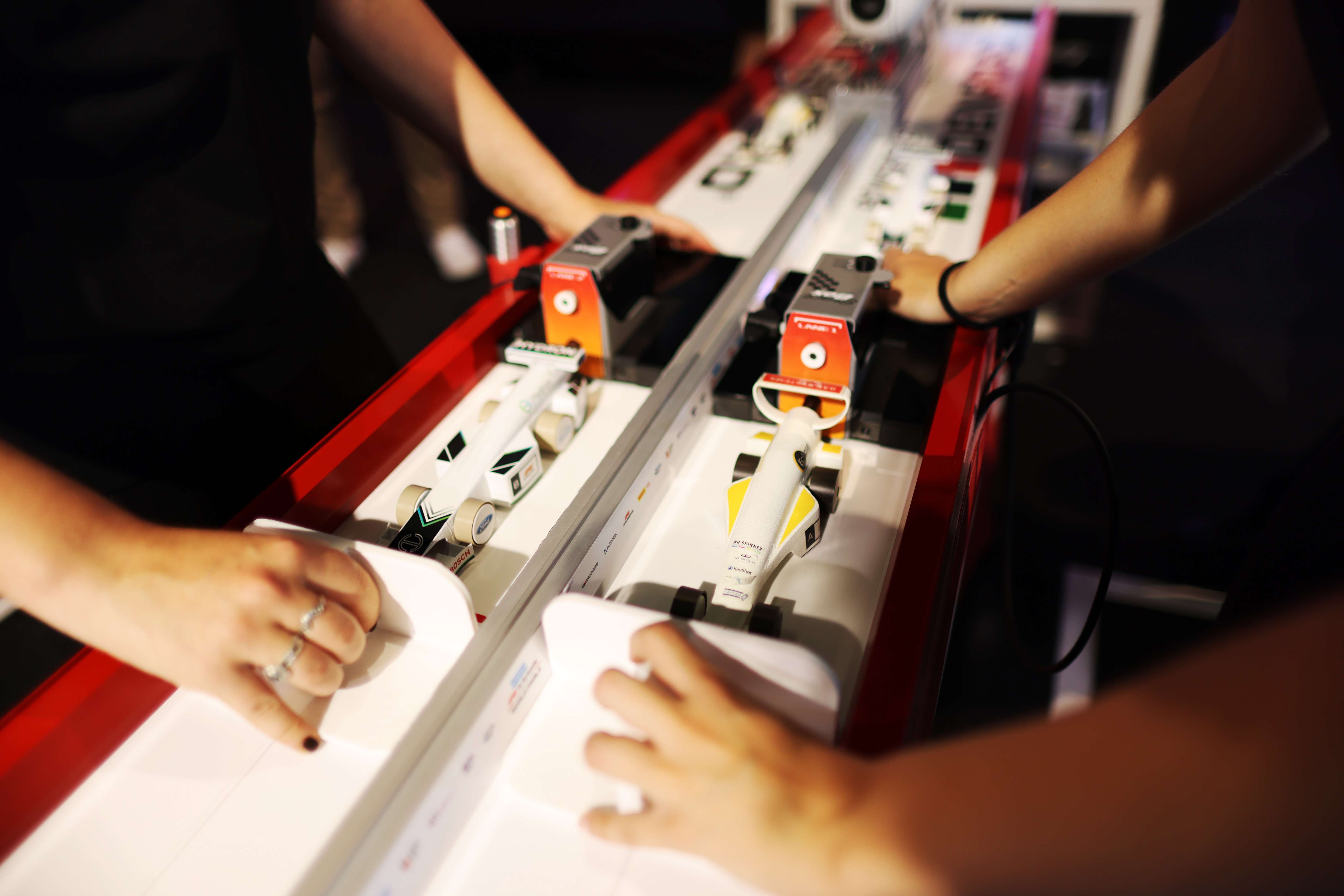 The competition was officially opened by Ross Brawn on the 10th of July, beginning with a day of display setup, a tour of the Silverstone Circuit and a visit to the Formula Student teams, who were competing at the same time. The competition was strong, with teams from the UK and Germany singled out as our biggest competitors. Even though we went in with a strong project and perfect regulation compliance on our car (one of only three teams to do so), we still felt like we were heading into the unknown, having no idea how we would place.
The Germans were especially strong in engineering. Sonic Boom, who we became great friends with during the competition, was the physical manifestation of German technical ingenuity. Not only had they manufactured high-performance aluminium wheels, a process already inaccessible to Australian teams due to the technical limitations of our industry, but they had decided even that wasn't good enough for them. Instead, they leveraged the expertise of a company in their area and manufactured their wheels through a process of carbon composite injection moulding. The result was an extremely rigid and lightweight wheel, weighing in at only 0.6 grams, while ours weighed a pitiful 0.9 grams.
Even though the Germans outclassed us in manufacturing capability, we were able to make up ground in other areas of engineering. It was the synergy and specialisations of each team member, whether that was the aerodynamic expertise of Andy, the physics modelling of Alastair, or the manufacturing experience of Tim, that helped us pull through and eventually develop a competition-winning vehicle, beating 52 others to win the Fastest Car award.
The friendship between competitors was also uniquely strong at the World Finals. Unlike in the National competition, this was most teams' last time competing. This meant that everyone was open about their projects and their achievements, and there was lessened importance in protecting any intellectual property from others for the fear that they might use it in the future. This camaraderie showed through in the form of karaoke on the bus, bowling with the Irish after the competition, and long-winded conversations about school and future endeavours.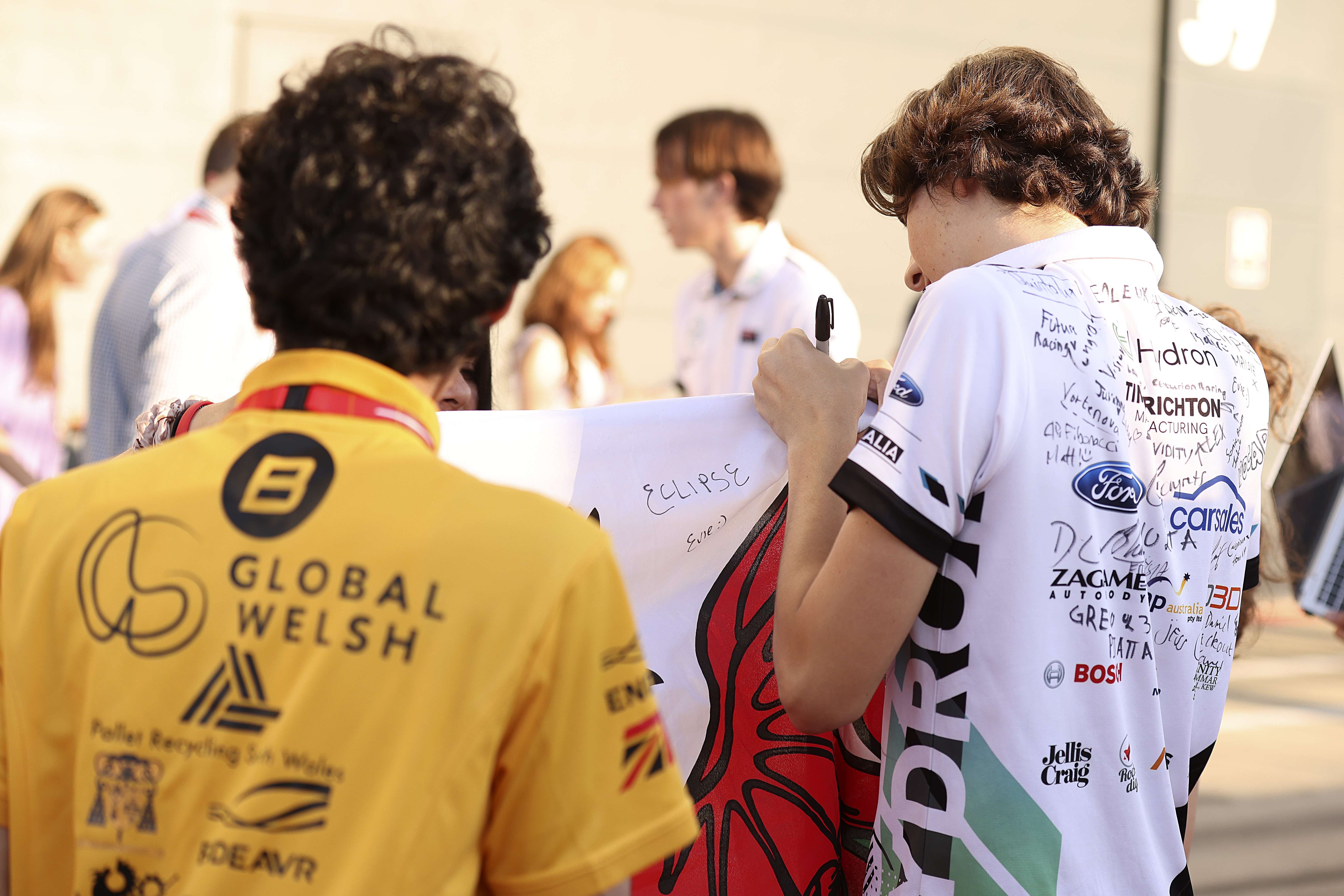 As you've probably already heard, winning the competition gave us a scholarship to study Mechanical Engineering at UCL (University College London). While this is an amazing opportunity, we have to say that it was the journey, the experience, the industry connections, and the friends we made along the way that we will truly cherish.
Hydron are the 2022 F1 in Schools World Champions. They are from Trinity Grammar School in Australia.